| | |
| --- | --- |
| Posted on October 3, 2017 at 5:45 AM | |
The Meeting of the European Council for Conservation of Fungi, under the auspices of EMA and ISFC, has officially been opened in Ohrid on 1 Oct and it will last until 6 Oct 2017. It is hosted by the Macedonian Mycological Society and Ss. Cyril and Methodius University from Skopje.
Photographic albums with captions from all days of the scientific Meeting are available in the following Photo Gallery:
Day 2 - Morning Session - Fungal Conservation in Europe, Day 2- Afternoon Session - Fungal Conservation in Europe and Beyond;
Day 3 - Morning Session - Red Listing Fungi, Day 3 - Poster Session, Day 3 - ECCF Meeting on the Future of the Council
Day 4 - Fungal Conservation in Europe - Specific Projects and IUCN Workshops 
Day 5 - Citizen Science, Databases and New Technology for Fungal Conservation
* * *
Exhibition of Fresh Fungi collected in Pelister National Park - Day 5.
Exhibition: Fungi in Contemporary Painting, displayed throughout the Meeting.
 * * *
Join the conversation on SOCIAL MEDIA: the Meeting twitter is @mkdmycology and the facebook group formed specially for the event can be found here: https://www.facebook.com/groups/638232593042526/.
Please use the Meeting hashtag #EMAohrid2017 and mention @EMAConservation to get the word out.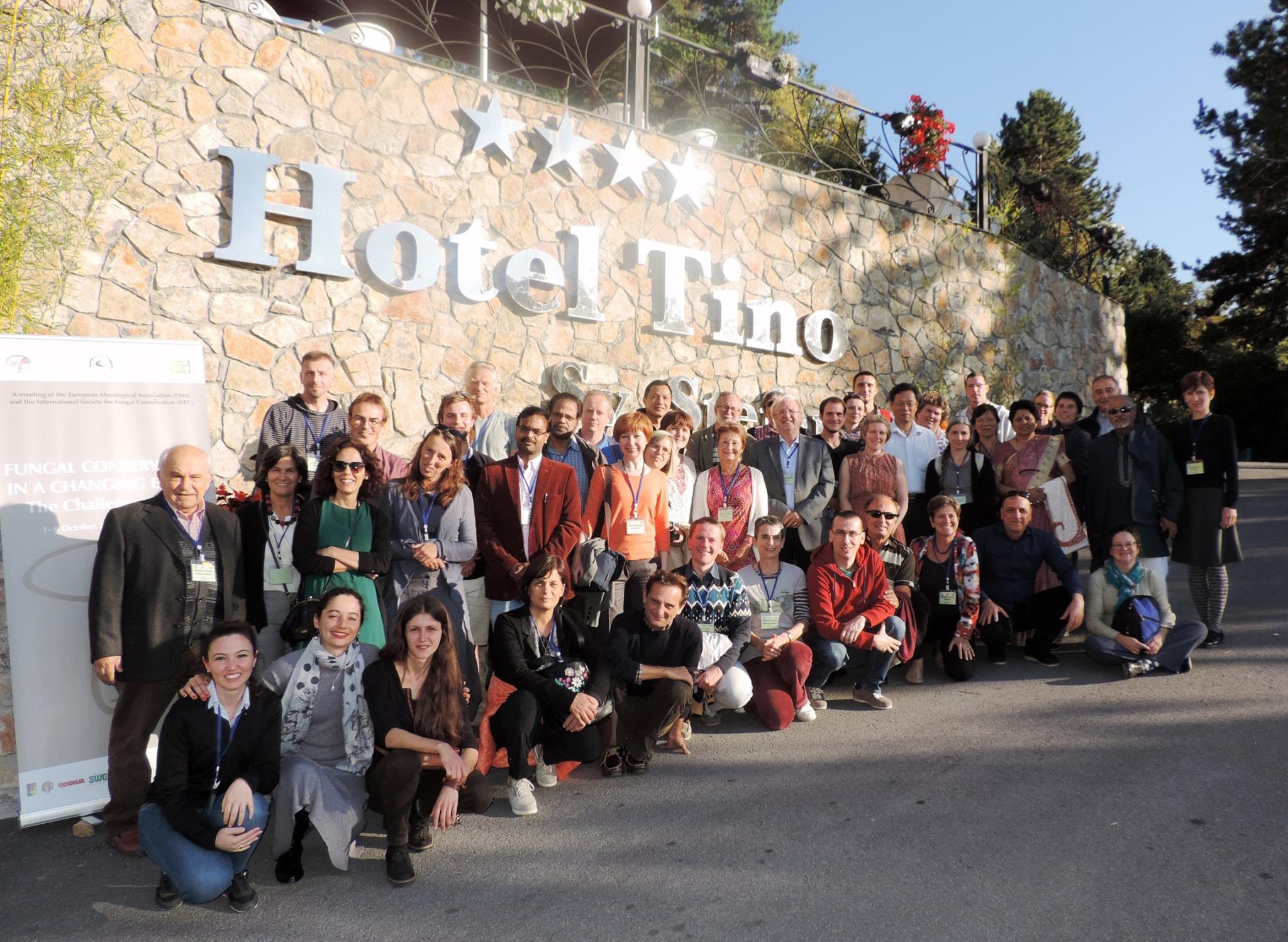 Group photo of Meeting participants.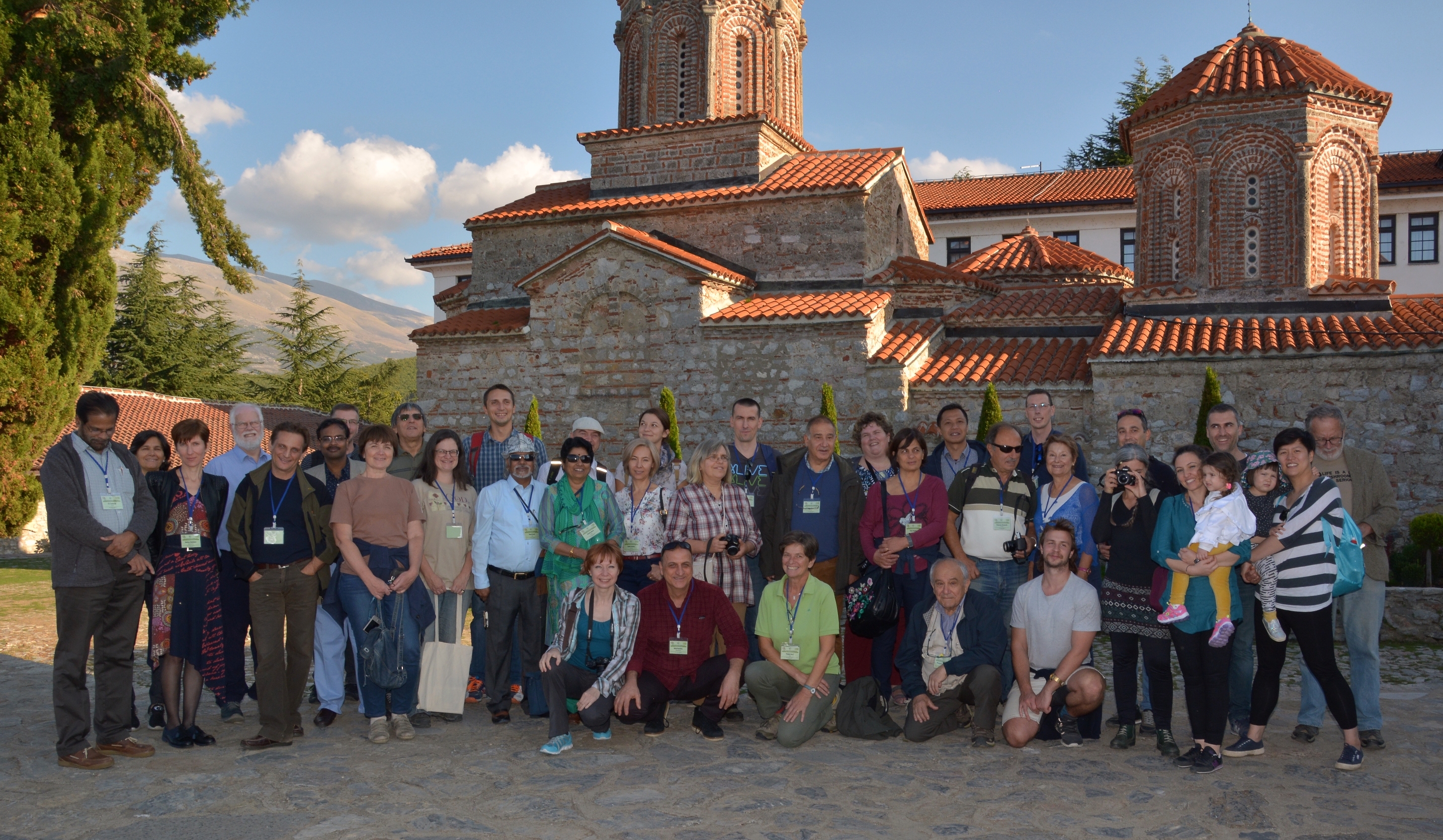 ECCF Meeting participants group photo during the visit to St Naum Monastery and the Crn Drim river springs.