| | |
| --- | --- |
| Posted on July 18, 2017 at 3:15 AM | |
The Second Circular has been released for the Meeting of the European Mycological Association (EMA) and the International Society for Fungal Conservation (ISFC), entitled 'Fungal Conservation in a Changing Europe: the Challenges Ahead,' to be held in Hotel Tino-St Stefan, in Ohrid, 1-6 Oct 2017. The Circular provides information about the Preliminary Programme, abstract submission, accomodation and registration.
Please note that the early bird period for lower registration fees has been extended to the end of July 2017. If you are able to attend the Meeting, please complete the registration form provided within the Second Circular, and send it to Prof. Karadelev as indicated. For payment of registration fees, please use the the bank account information given in the registration form.
* * *
Host: Ss Cyril and Methodius University, Skopje.
Local Organizer: Prof. Mitko Karadelev, Institute of Biology, Faculty of Natural Sciences and Mathematics, Ss. Cyril and Methodius University, Arhimedova 5, 1000 Skopje, Macedonia.
Organizing Committee: Assistant Prof. Katerina Rusevska; Prof. Gerhard Kost; Kristina Zimbakova; Daniela Mitic-Kopanja.
Scientific Support: IUCN Species Survival Commission (Chytrid, Zygomycete, Downy Mildew and Slime Mould Specialist Group; Cup-fungi, Truffles and Allies Specialist Group; Lichen Specialist Group; Mushroom, Bracket and Puffball Specialist Group; Rust and Smut Specialist Group).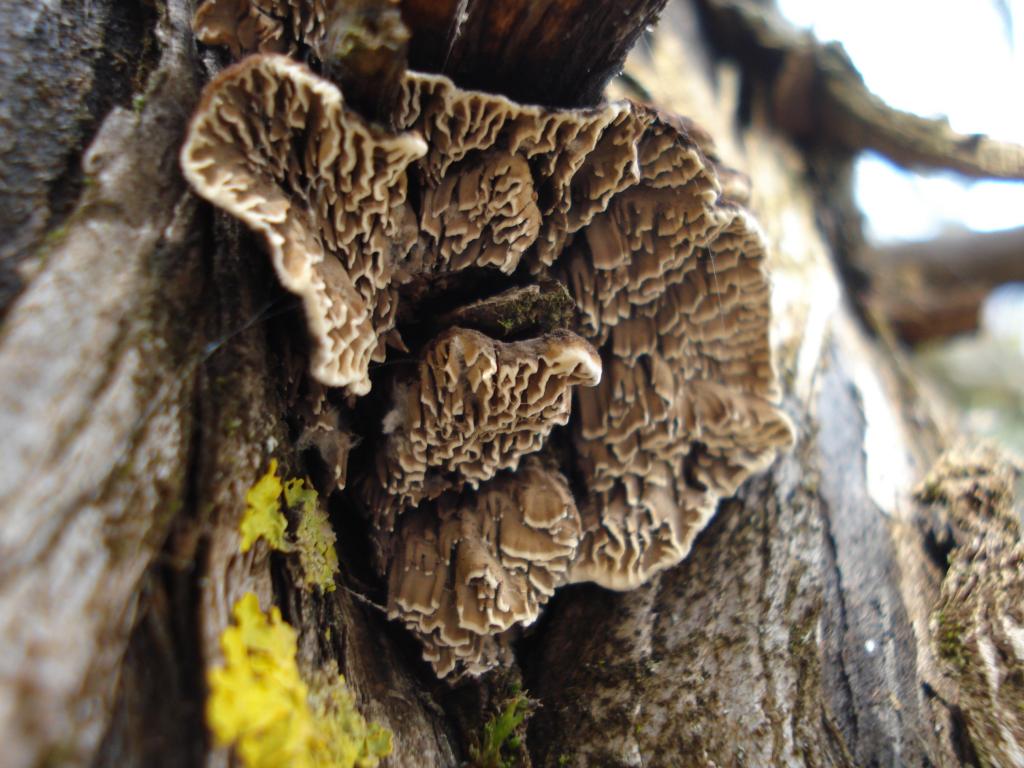 The fungus Lenzitopsis oxycedri - symbol of the Meeting: http://iucn.ekoo.se/iucn/species_view/333109/.