| | |
| --- | --- |
| Posted on February 1, 2015 at 5:05 PM | |
Macedonian Mycological Society president Karadelev is one of the eighteen participants at the current Workshop of European Mycologists, held in Flen, Sweden, between 2nd and 4th Feb 2015. The event is within the framework of IUCN's Global Fungal Red List initiative, and it is pivotal for moving fungal conservation forward. The general aim of the initiative is that at least 300 fungal species are evaluated against IUCN's red list criteria on a global scale by 2015 yearend. The evaluation of approximately 74 species will be finalised during the workshop.
Species of fungi are threatened by habitat loss, loss of symbiotic hosts, pollution, excessive exploitation, and climate change, but the vast majority of fungal species have not been assessed. The objective of the global IUCN Red List of Threatened Species is to raise awareness of the urgency of conservation issues among the public and policy makers, and assist the international community in mitigation of species decline and extinction.
More on http://iucn.ekoo.se/iucn/species_list/event/2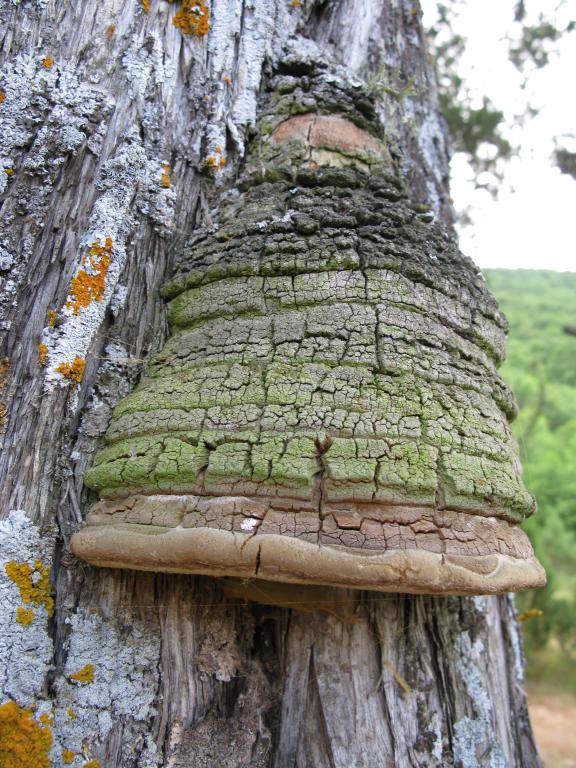 Pyrofomes demidoffii, species proposed for Global Red List Assessment by Mitko Karadelev.