| | |
| --- | --- |
| Posted on December 4, 2013 at 4:35 AM | |
The outcome of the activities thus far within our project ''Fungi Albanici: Establishing Fungi Checklist and Preliminary Red List and Proposing Important Fungal Areas in Albania'' was poster-presented at the prestigious Third International Congress on Fungal Conservation, which was held in Mugla, Turkey, 11-15th November 2013 (http://www.fungal-conservation.org/icfc3/index.htm). Before long our conservation research results will be published in the Fungal Conservation newsletter of the International Society for Fungal Conservation.
During the past autumn months, within the scope of the current project, numerous localities in Albania were visited aimed at fungi forays, by paying particular attention to the National Parks of Tomorri, Llogora, Prespa, Valbonë, Hotove, Shebenik and Korab-Koritnik Natural Park. In excess of 1,000 specimens were collected with approximately 600 different species overall to date, some of them being very interesting such as Pyrofomes demidoffii, Antrodia juniperina, Lysurus cruciatus, Suillus sibiricus, Hexagonia nitida, Pisolithus arhizus, etc. More on http://macfungi.webs.com/fungialbanici.htm
Photographs by Mitko Karadelev. All rights reserved.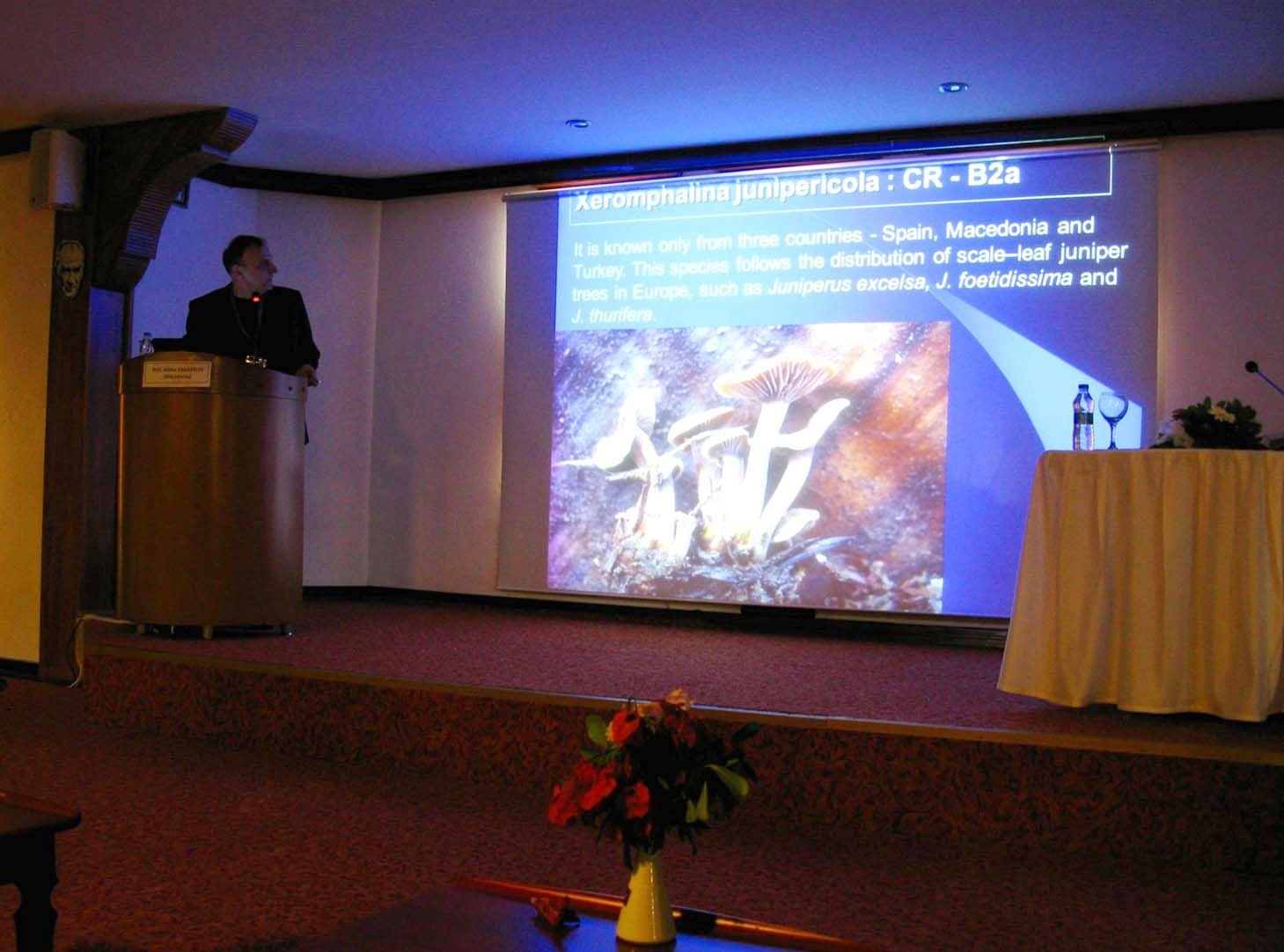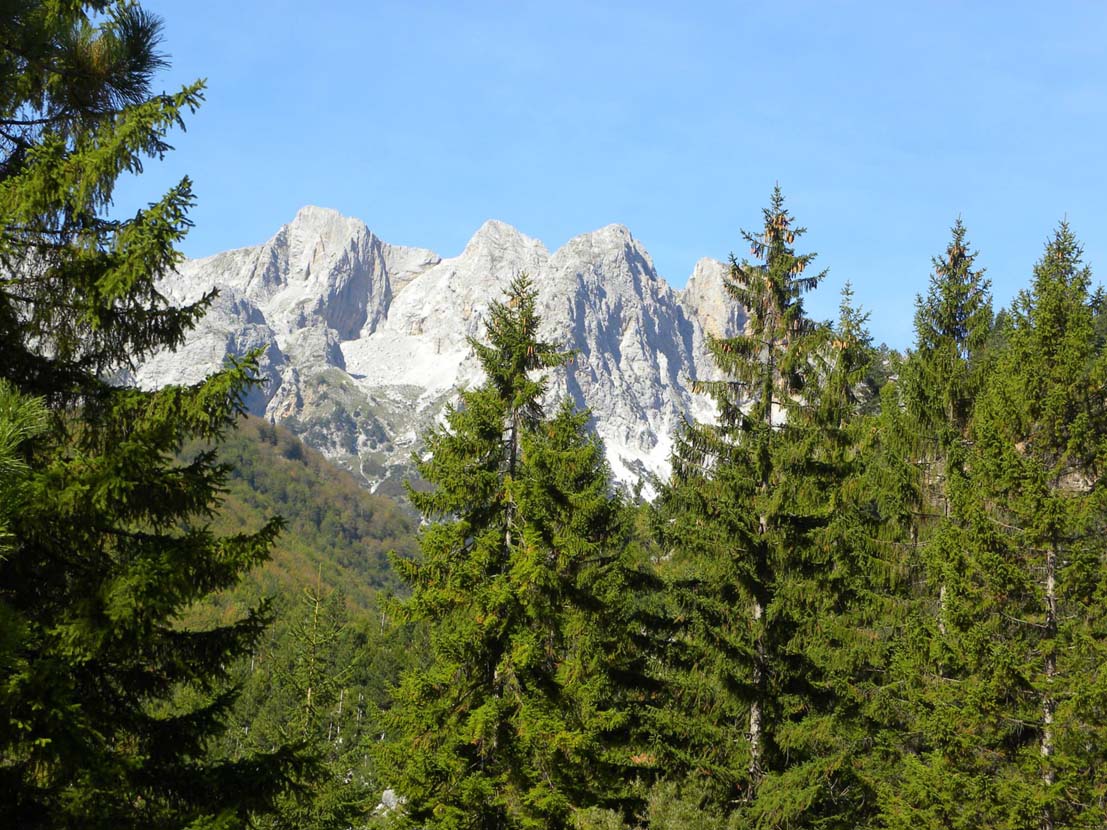 Valbona National Park.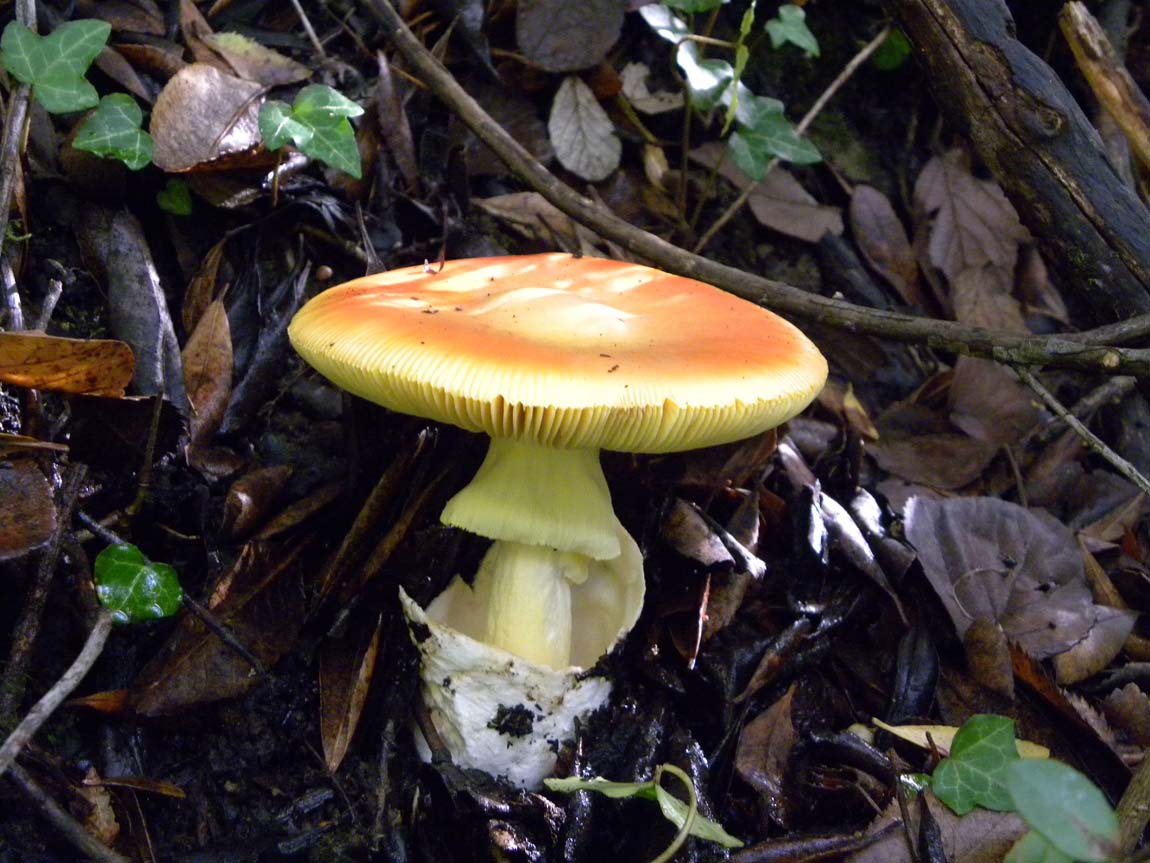 Amanita caesarea in Llogora NP.